The Rev. Geoff Parker, Pastor
Geoff Parker was called as pastor in September 2018, after serving another congregation in Maine for 8 years. He is a graduate of the writing program at Sarah Lawrence College and of Yale Divinity School.
Geoff grew up in the arts community of New Haven, CT, where his interests in music, writing, community organizing, and technology were shaped. He carries those passions into the gospel work of communal connection, song, and storytelling in the church. He loves the community and creativity at FCC, and the chance to wonder together that "God's power, working through us, is capable of more than we could ask or imagine." He lives in nearby Brunswick with his wife, Julia.
Christina Sklarz, Office Manager
Christina assumed her duties in January of 2014, after having completed fifteen years with Maine state government as both a business development and then, workforce development specialist. Christina holds a Masters of Science in Business Administration with a concentration in non profit management, as well as a certificate in paralegal studies, both from Husson University. She has six years prior service as a petty officer in the United States Coast Guard Extended Active Reserve. Christina became an active member of FCC in January of 2021.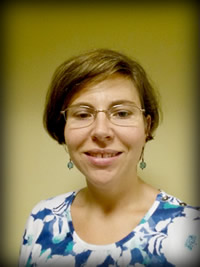 Laura Rodas, Church School Administrator
Laura Rodas is a long-time member at FCC, having been baptized, confirmed, and married in the church. She and her husband, Cristian, have three children: William, Lucas and Lisette. Laura has a Bachelor's degree from the University of Southern Maine and a Master of Science degree from the University of Cincinnati. She and her family reside in Augusta, where Laura works for the University of Maine at Augusta. Staying connected to her family in Falmouth and her faith community drew her to the Administrator position, along with an interest in participating in the development of the program and her own children's faith. She welcomes emails and calls from volunteers who want to help out on a Sunday or two, or parishioners who are interested in having the children participate in a special project.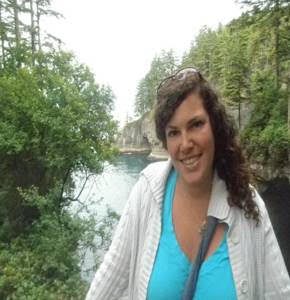 Elizabeth Penrose— Youth Ministry Coordinator / Sunday School Teacher
Many remember Beth from her years growing up here at Foreside Community Church. Beth returned to Maine a few years after a number of years away, first at St. Lawrence University and then several years in the Boston area while she worked and completed a Master's degree in World History at Northeastern University. She's worked with young people in many capacities over the years, including as a camp counselor, student teacher, and as a high school teacher. Beth leads our Middle School Youth Group and teaches our older Sunday School group at FCC. She also plays in the Bell Choir and contributes to the church in many other ways.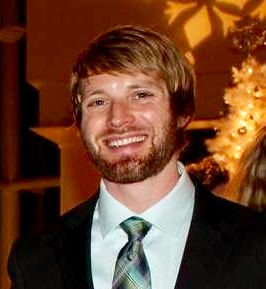 David Bartoletti—Organist/Accompanist
David has diverse musical experiences, having provided piano and organ music for churches across the Christian spectrum, from Catholic to Baptist to Unitarian Universalist. Originally from Pittsburgh, he studied philosophy at the University of Dayton in Ohio while being the resident organist at the city's cathedral. It was there he met his wife, Erin, who hails from Skowhegan and eventually brought him home to Maine. David's love of the outdoors led him to spend his first few years in the state leading a team in the Maine Conservation Corps, getting to see Maine's beauty while building and protecting some of its hiking trails. His love of peace in nature is reflected in his passion for making meditative, prayerful, and joyful music to enhance the worship experience. David lives in New Gloucester with Erin and their daughters, Maddelina and Ella.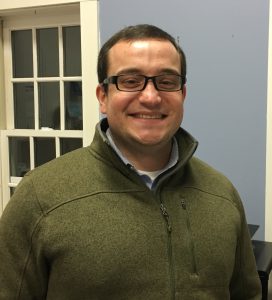 Trevor Lavenbein—Choir Director
Trevor Lavenbein completed his graduate studies at the Guildhall School of Music and Drama studying in the Orchestral Training program in London, England in the summer of 2009 graduating with distinction. He completed his undergraduate education in the spring of 2008 at the University of Southern Maine, graduating Cum Laude with a Bachelor of Science in Music Performance degree. Trevor's musical training began with the Salvation Army in Old Orchard Beach, Maine, where they provided lessons and ensembles for students of all ages. He is a graduate of the Old Orchard Beach school system and took part in many ensembles in school and in the state and received several awards and scholarships at his graduation in 2004. Trevor's musical interests are not limited to just brass instruments but has performed as a vocalist with the Southern Maine Boys Chorale, the University of Southern Maine Chamber Singers, PORTopera, and the Choral Art a cappella ensemble Camerata. He is also a frequent player with the Maine Music Society and for local musical productions with Portland Players. In previous years, Trevor has been performing with Portland Brass Quintet, Christmas at the Cathedral, as well as the Portland Symphony Orchestra, Magic of Christmas, and the Kotzschmar Festival Brass, Christmas With Cornils. Currently, Trevor is the band director for Loranger Memorial School in Old Orchard Beach where he has been teaching 5th – 8th graders since 2013.